You are invited to our Zoom webinar, "Navigating Turbulent times with Process and Planning."
Please join Stephen A. Taylor, JD, CFP
®
and Todd Reesing with Dimensional Fund Advisors* (DFA) to discuss the importance of Investment Process and Financial Planning during Turbulent Times.
When:
May 14, 2020 12:00 PM Eastern Time (US and Canada)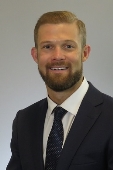 Vice President and Regional Director @Dimensional Fund Advisors
As a Vice President and Regional Director in the Enterprise Advisor Group, Todd works with some of DFA's most significant client relationships by providing professional guidance and investment consultation. In this role, he helps advisors understand capital market research and its application to investment management and portfolio construction. In addition, Todd provides practice management support on many levels, including business strategy and client communication.
DFA* is a leading global investment firm that has been translating academic research into practical investment solutions since 1981. Guided by a strong belief in markets, the firm builds and implements strategies to help clients pursue higher expected returns. An enduring philosophy, strong client commitment, and deep working relationships with the academic community underpin DFA's* approach to investing and form the foundation for new strategies. As of March 31, 2020, DFA* and its affiliates manage $454 billion in USD for investors worldwide.

Stephen A. Taylor, JD, CFP
®
Managing Advisor @Stephen A. Taylor Wealth Management, LLC
Steve is the Managing Advisor and Founder of Stephen A. Taylor Wealth Management, LLC, a State of Florida Registered Investment Advisor. The firm's primary practices are Financial Planning and Investment Management. The firm's goal is to make your Financial Life Simple.